Premium Silver Service Taxi

Premium Silver Service Taxi Melbourne
If you are on a lookout for a premium silver service taxi in Melbourne, Euro Taxi can help end your search. We take it as a pride in being one of the most reputed taxi cab network. Having a large number of taxis including latest luxury and modern cars, we can serve all your traveling needs in the region.
You now have access to the fleet of over 100s of operational silver taxis on the road. Euro Taxi us operating since a long time. We have been known for the punctuality and dedication towards our high level services. Our immaculate riding services promises luxury and comfort. When you need a superior level of travelling, to and from suburbs of Melbourne, or even outside the city, just let us know.
Make your bookings right now. We take it online too!
Premium Silver Service Taxi- Delightful riding experience in Melbourne
When it comes to professionalism and expertise, none stand ahead of Euro Taxi. We know the importance of your time and money. For this we ensure to make your travel not only in luxury with utmost safety and punctuality. We have selected and tested the best expert drivers who stand out from the crowd. They are best educated, trained, and experienced. You can leave your worried for pick up and drop off to us.
Our silver service taxi is the most efficient, reliable and cleanest choice in Melbourne. You can expect a business class service with dual climate control, extra legroom, and top tier drivers. Our every silver cab is equipped with modern online connectivity tools. These are connected through Radio frequency to each other and the control room. In short, you will get the safest and most enjoyable ride whenever you like.
Enjoy a hassle free ride every time and anytime.
Silver Service Taxi Melbourne Booking Made Easy!
Are you planning to book a taxi for scheduled traveling? Or you need it to ride to and from Melbourne airports? All you need to do is open your browser and visit Euro Taxi Melbourne online Booking form. It is super easy to fill and just submit the same online. As soon as you book a premium silver service taxi in Melbourne you will receive an automated message in your inbox. Keep it as a reminder.
In case you face any issues, our online customer support is always there to assist you. We will instantly confirm your booking for silver taxi cab. Moreover, we are available at your service anytime and anywhere.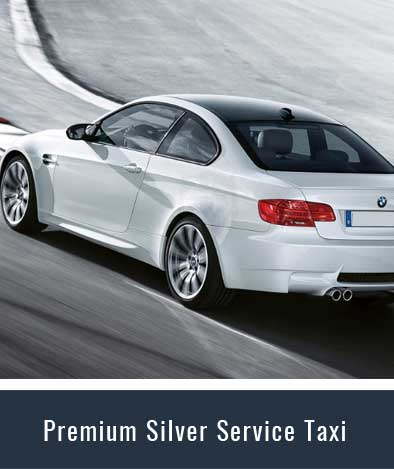 Enquiry Now