Rideshare Melbourne

Rideshare Melbourne
Whether you are going to office with colleague or planning an evening with friends, you can find a perfect rideshare for you in Melbourne and travel comfortably. Euro Taxi has been built around the core values of giving more to the customers. Our aim is to offer more to the riders, drivers and above all the community. For this we are serving with distinct rideshare services and that too at extremely competitive prices.
Now choose a luxurious and comfortable ride for yourself.
Euro Taxi has a wide collection of premium, executive, and luxury cars. You will enjoy rideshare Melbourne an executive style travel service with the most professional chauffeurs. We make sure your ride falls in your budget always. You need not worry for the prices. We tend to make a difference in the industry. Therefore, we not only value our prominent customers but also our drivers. It is our belief that happy drivers ensure the safest and happiest rides. So you can sit back and relax with the thought that you are being driven by trained and experienced chauffeurs.
Choose Rideshare For An Exclusive Riding Experience
Euro Taxi offers more comfortable and affordable rides. Gone are the days when rideshare Melbourne options were relatively limited. Now these have turned more normalized with the ride sharing trend. We believe in catering a transparent transportation network. Here are some exclusive reasons to choose us:
Impressive: Euro Taxi features modern and dynamic fleet of luxurious cars. We have the capability of standing ahead of the other well established ride sharing services.
Instant booking: No need to wait or worry. You can simply make your bookings with a few clicks of your finger. We are now available online.
Easy payment: Get the most convenient automatic payment setup with Euro Taxi.
Security: You will enjoy remarkable safety features with our cars. The driving record criteria are met by all of our drivers.From satisfying the tough licensing conditions to the thorough background checks, we make sure everything is in place.
In case of any problem you can consult our support team. We will be available to sort all your issues or queries as soon as possible. In Melbourne, Euro Taxi is well positioned to cater every rider's needs. With unbeatable prices and exclusive services we tend to be your every time ride partner.
Want to ride anywhere across Melbourne in less amount? Look no further and book us right away.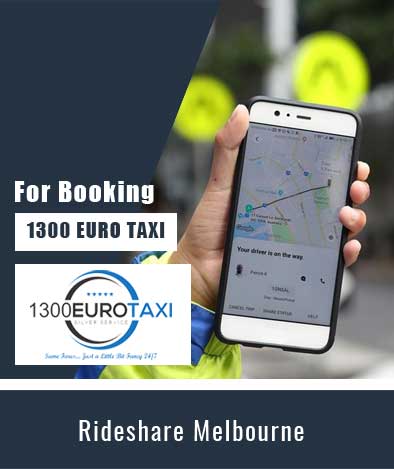 Enquiry Now